We are a Church that passionately loves the Lord Jesus Christ and serves the people with God's love. Young families, with children along with many brothers and sisters, come to worship the Lord every Sunday at 7 PM.
God opened the doors for the Telugu speaking friends both married (with families) and singles to come to Singapore and make their living. Many heard the Gospel and are saved. The friends who joined the church family to worship God are being nurtured in the Word of God to be His witnesses.
Telugu Methodist Church (Singapore) strives to fulfill the Great Commission of Lord Jesus Christ by taking the Gospel to all peoples, caring for them, bringing them into the church fellowship, building them in the Word and Worship and equipping them to be the disciples of Lord Jesus Christ.
Join us! Be part of our church family and this mission of God, taking God's love to our friends, loved ones.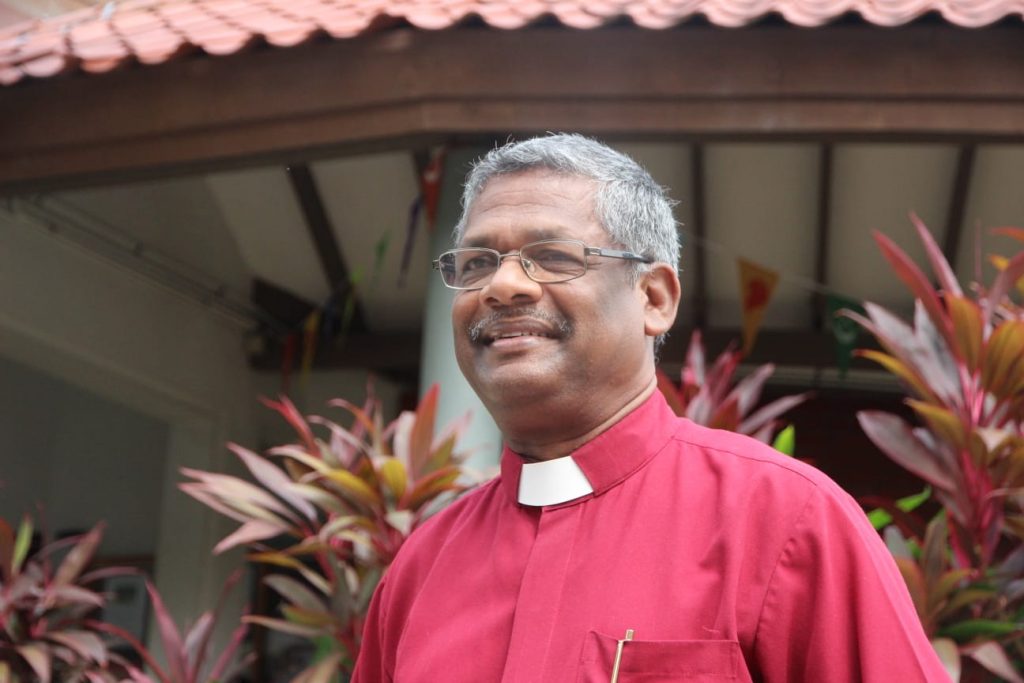 Rev Ranganathan Prabhu came to Christian faith from a Non-Christian background in the year 1973. Responded to the call of God in the year 1977 and started serving God with children and later became a missionary in the year 1983. Pioneered a mission field among Kurumbas and Kattupusaris, in Krishnagiri area of Tamilnadu. Later helped other mission fields in Indian Evangelical Mission as Field Secretary until the end of 1999. During this period, served in Koya & Chennur mission field in Andhra Pradesh and Came to Singapore at the invitation of Emmanuel Tamil Annual Conference of the Methodist church in Singapore. Presently serving the Telugu and Tamil Methodist Church.