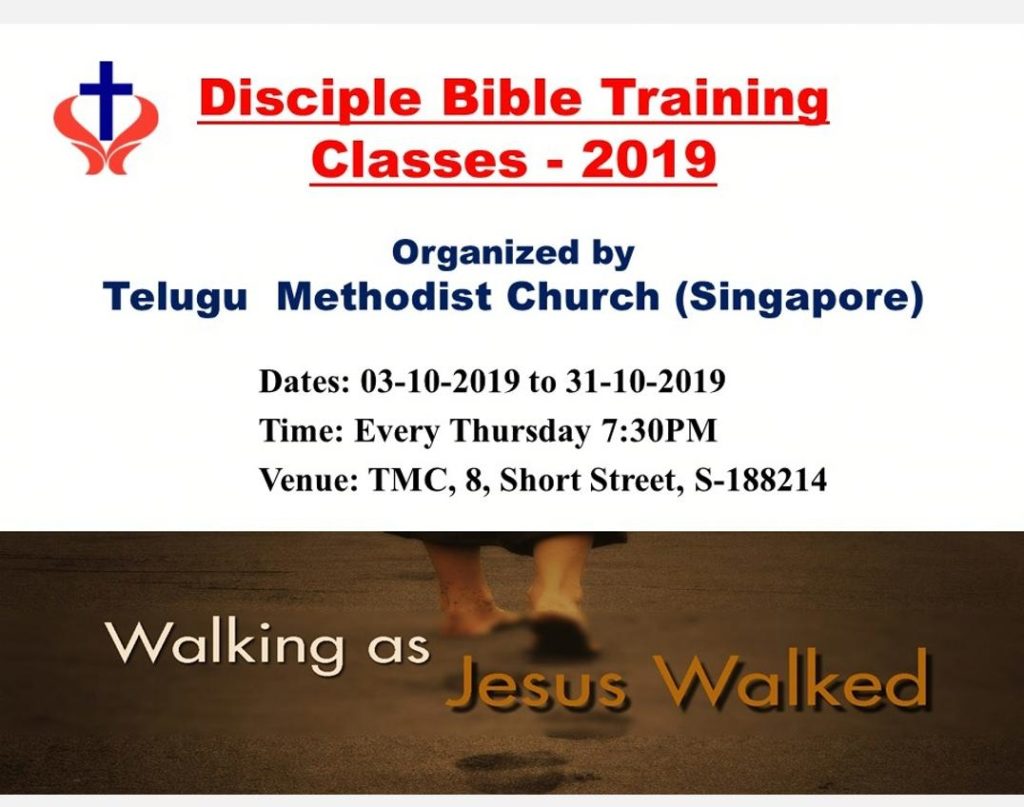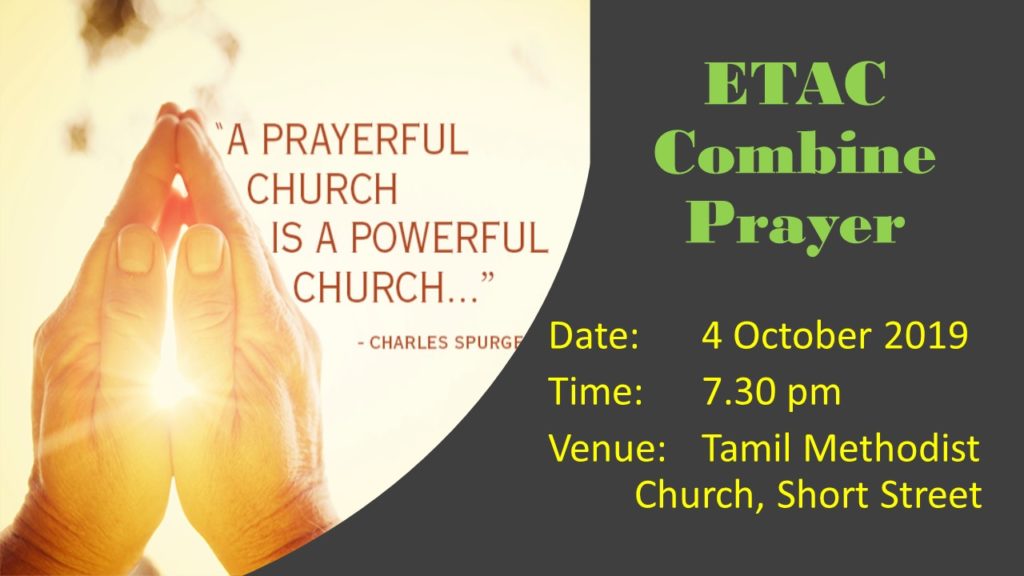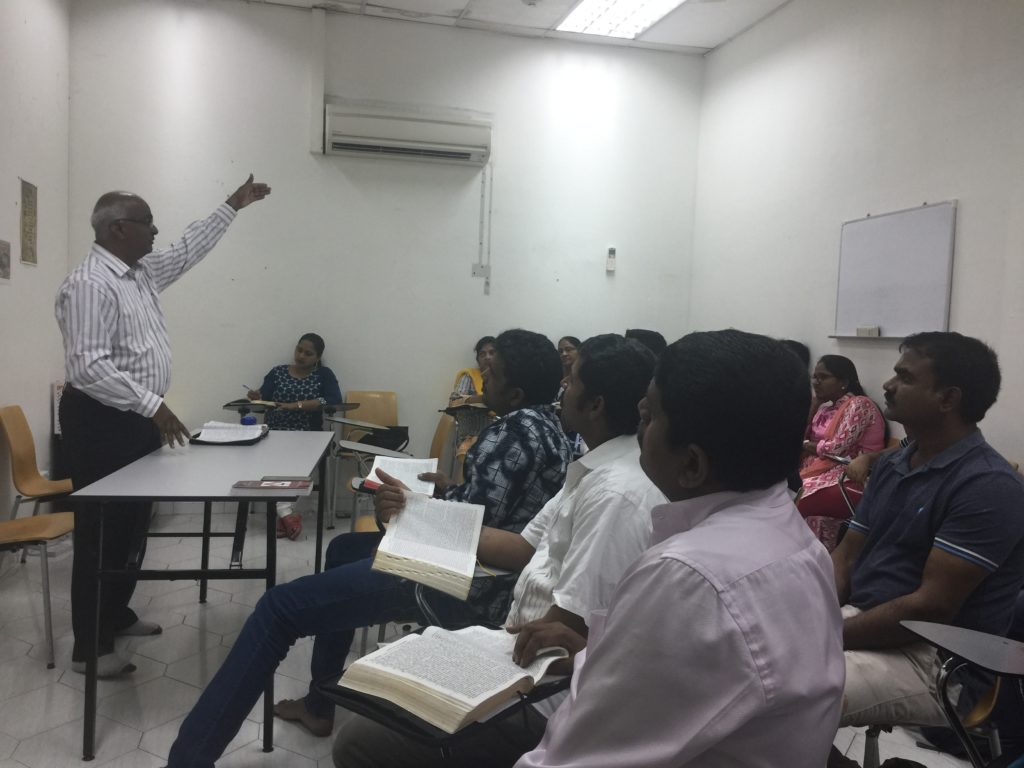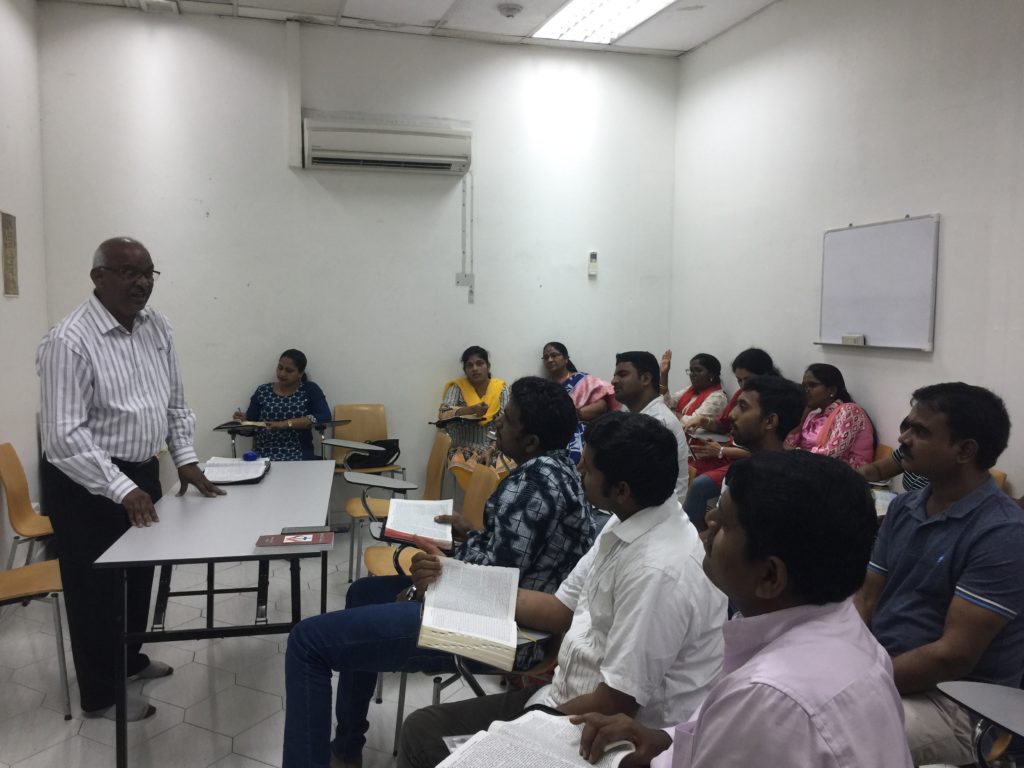 TMC 10th Anniversary Celebrations.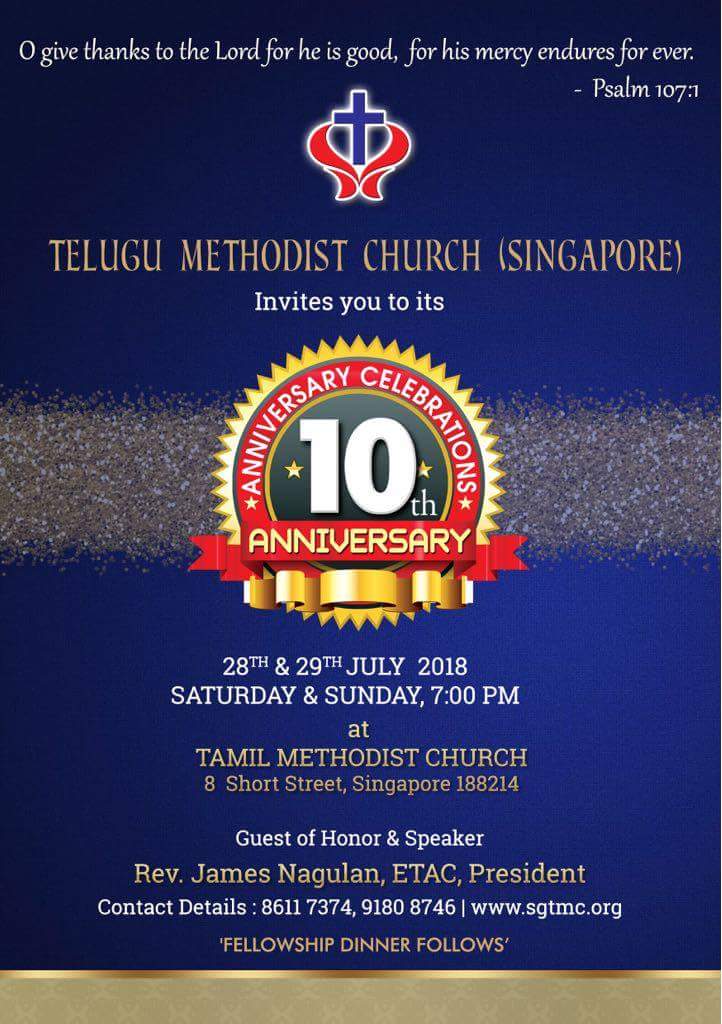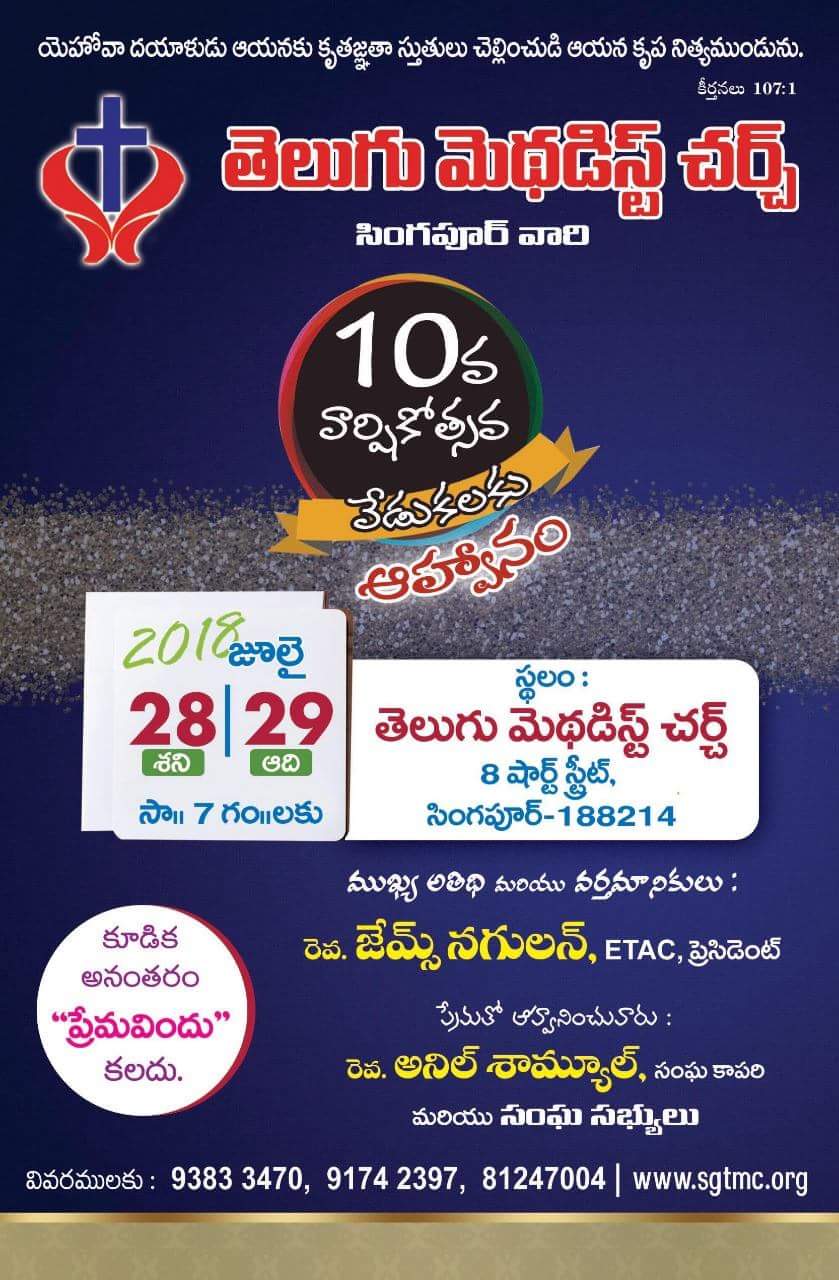 ECP Family day out
GoForth 2018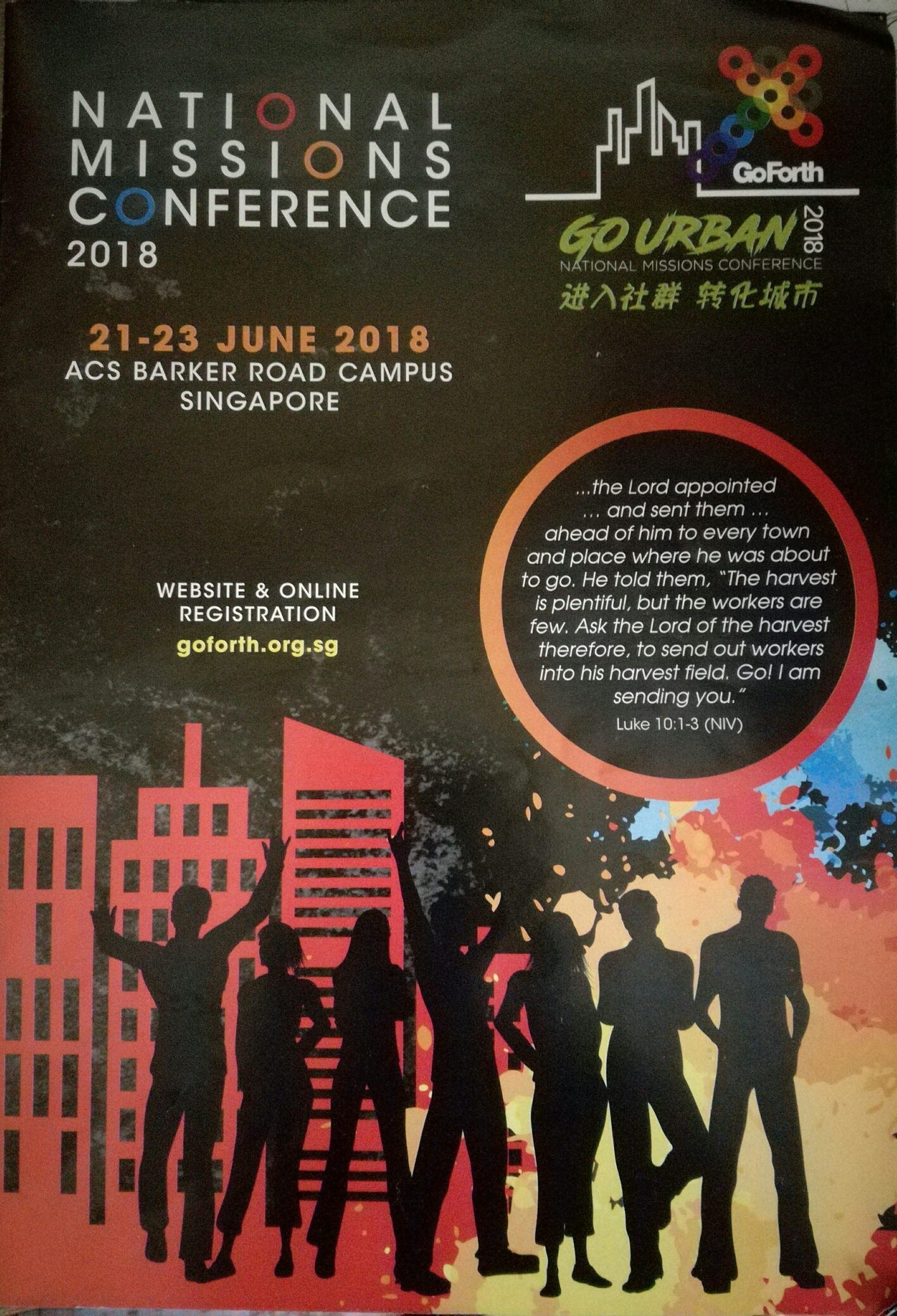 FRIDAY MONTHLY BIBLE STUDY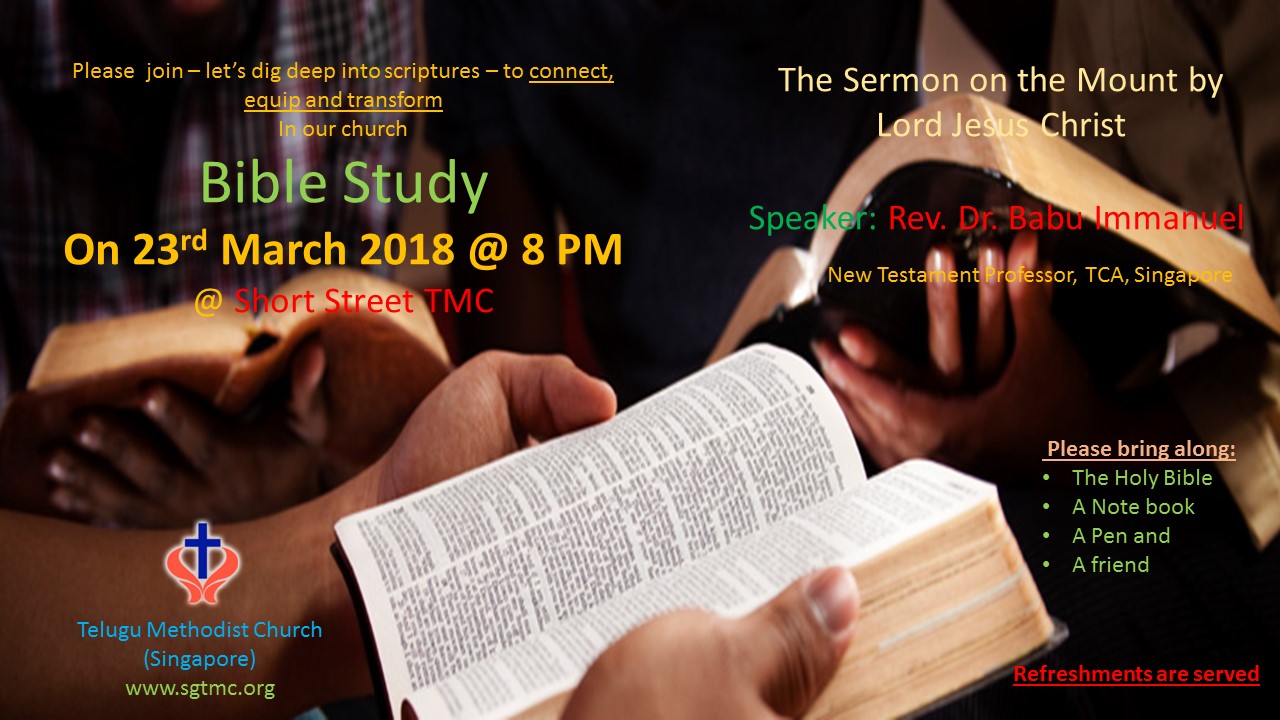 PALM SUNDAY SERVICE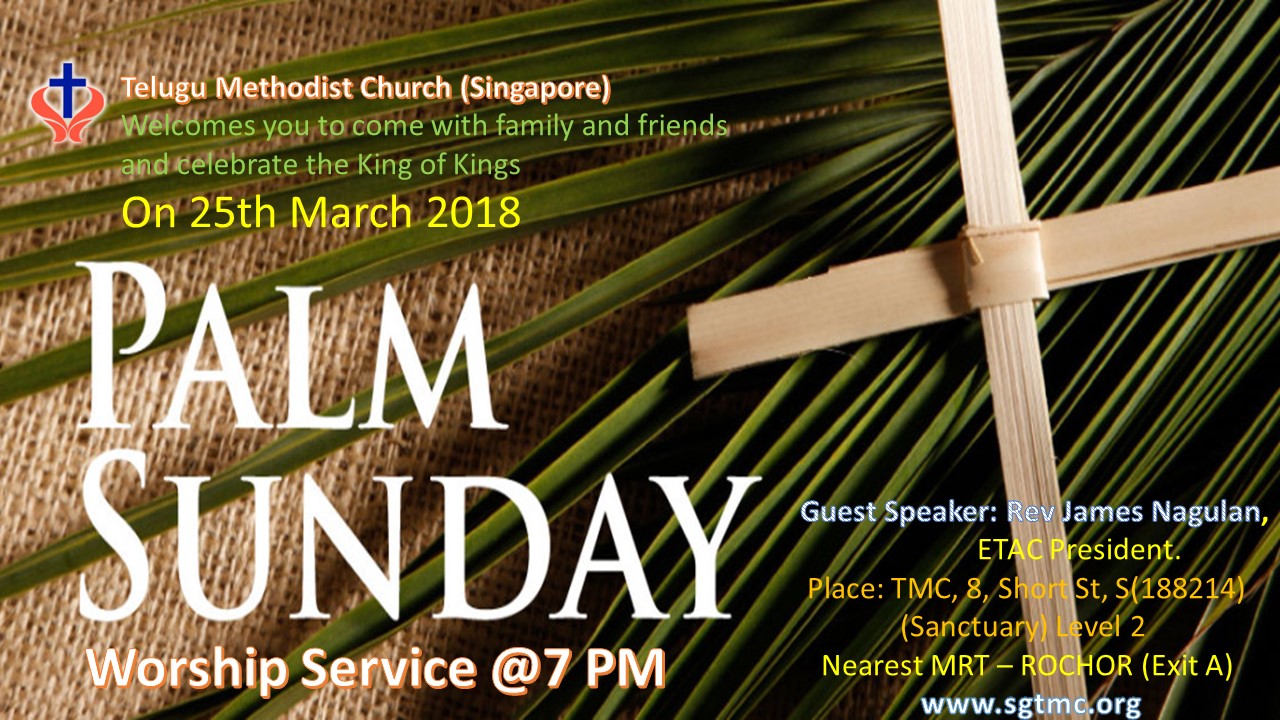 Good Friday Service
Resurrection Sunday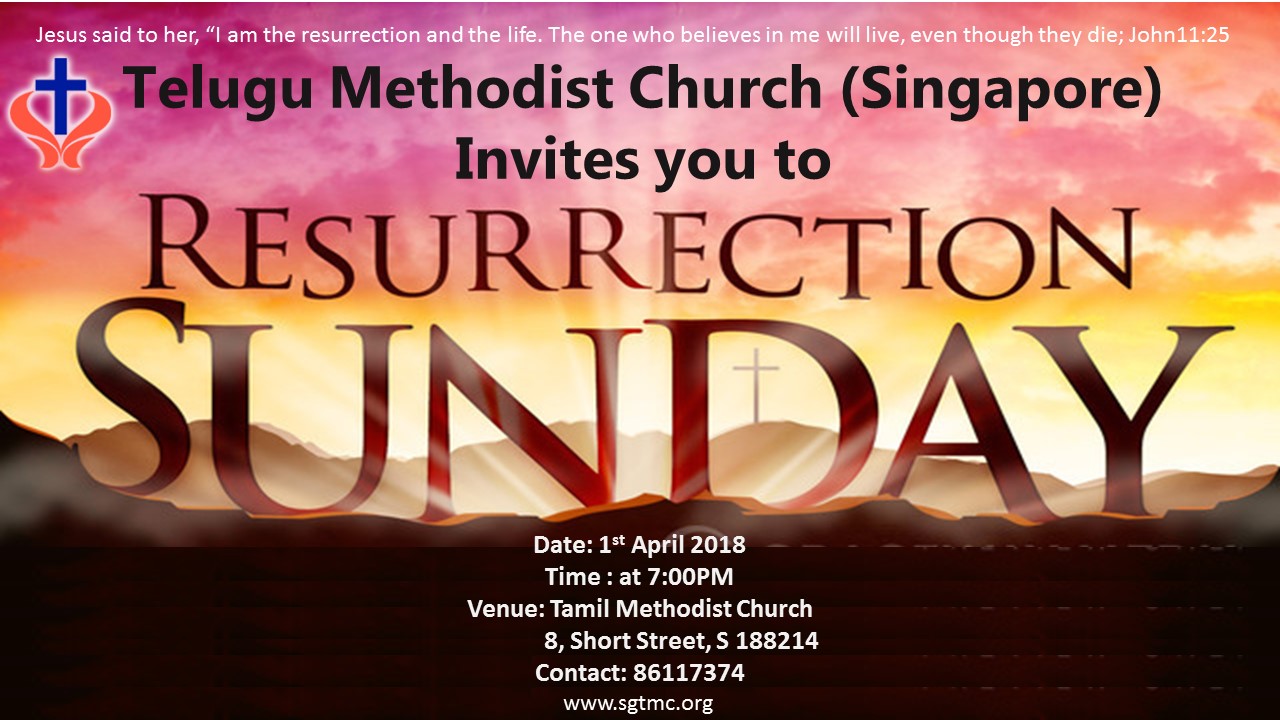 ARCHIVE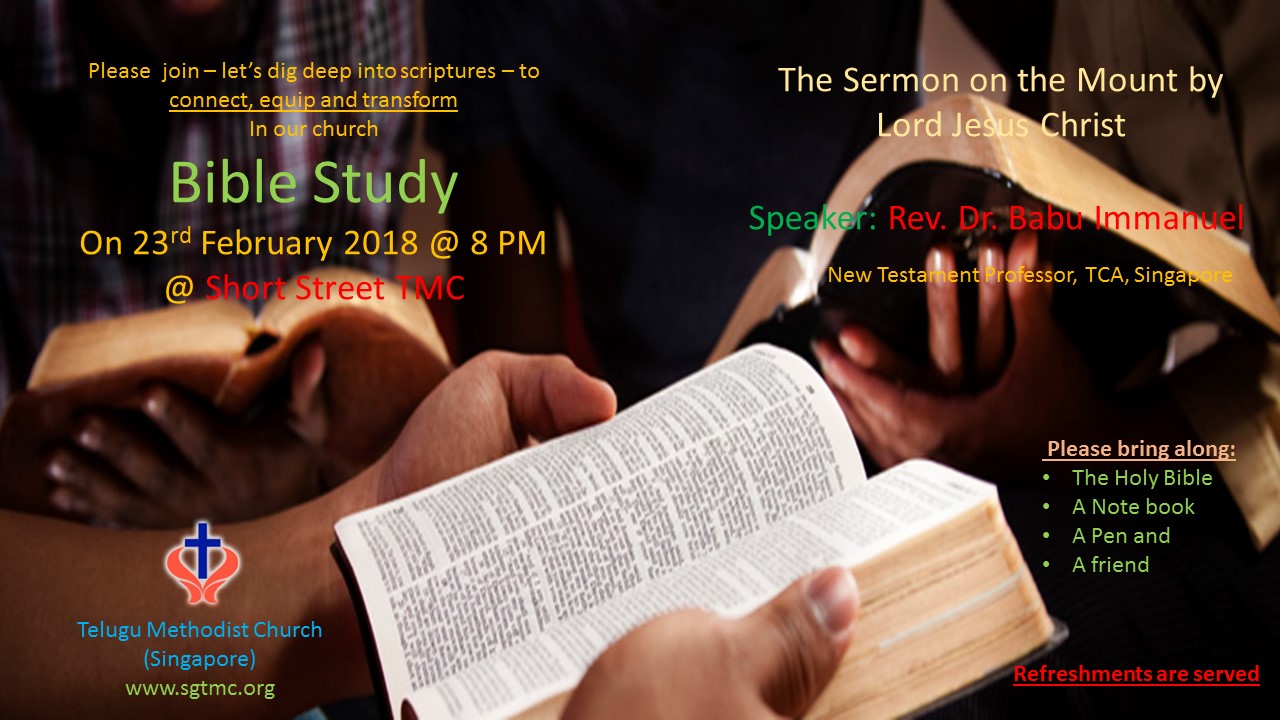 Family and Friends Christmas celebrations

SGTMC Blood donation drive.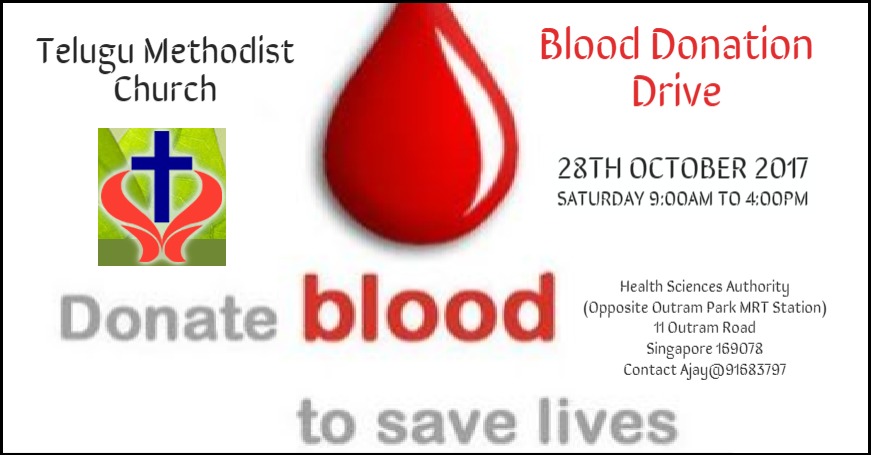 Family retreat
9th TMC Annual Anniversary. Join us with your family and friends.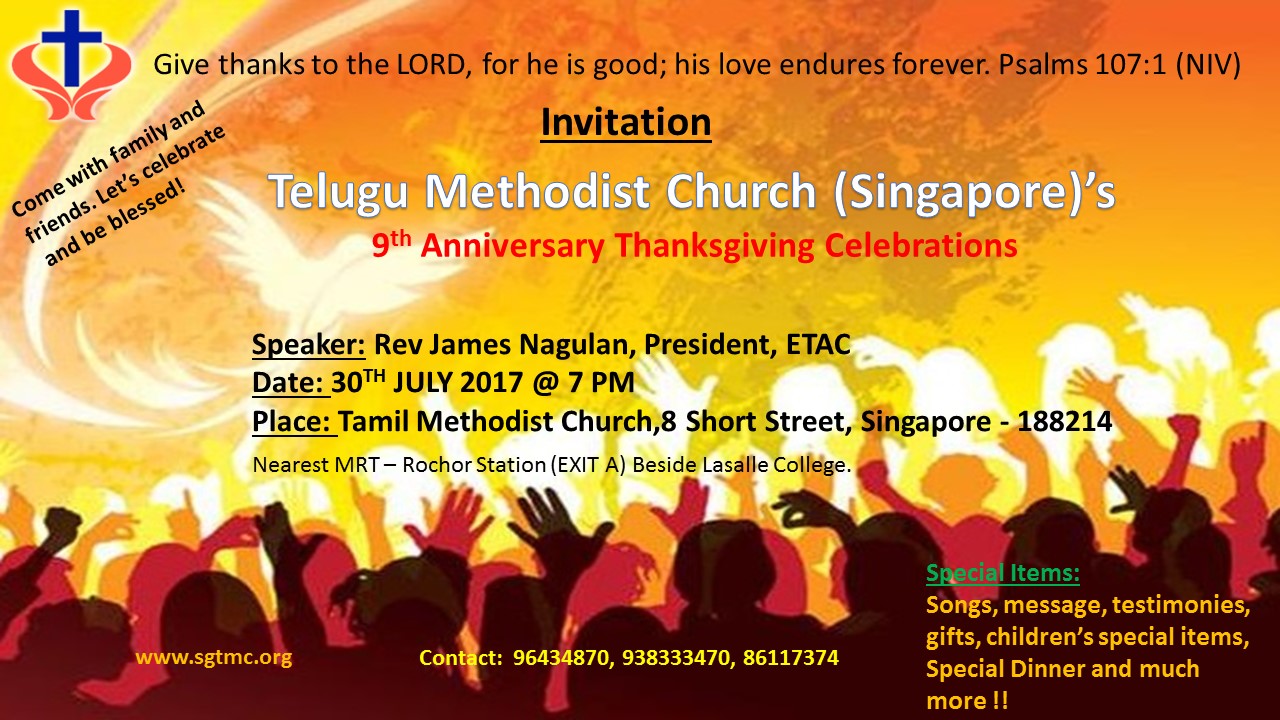 MayDay ECP


Celebrating Good Friday and Easter Sunday. Come Join Us.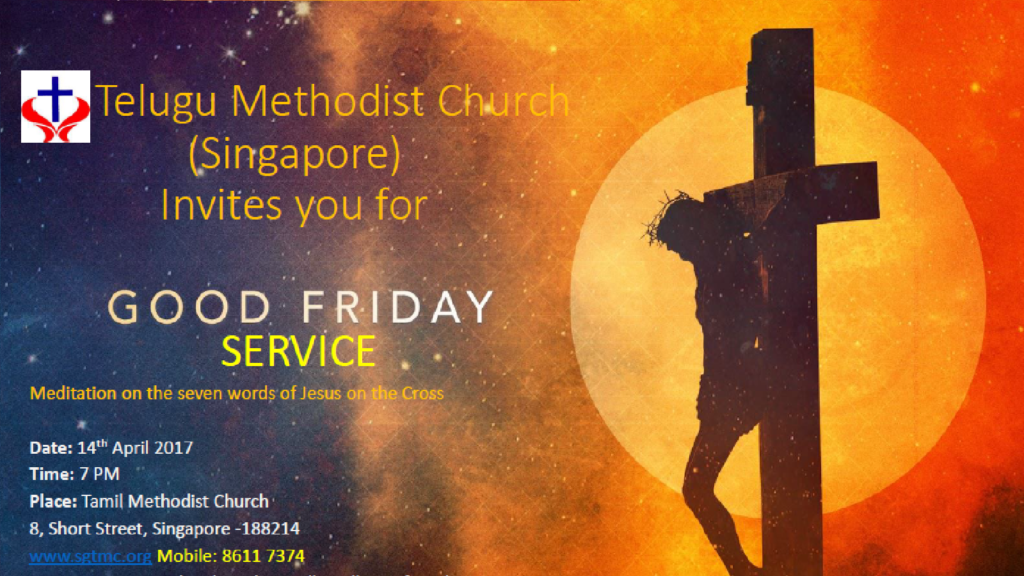 Date 26 Feb.
Immigration workers counseling meeting at TMC. 8:45pm.
Please come and join the team and spend time in fellowship.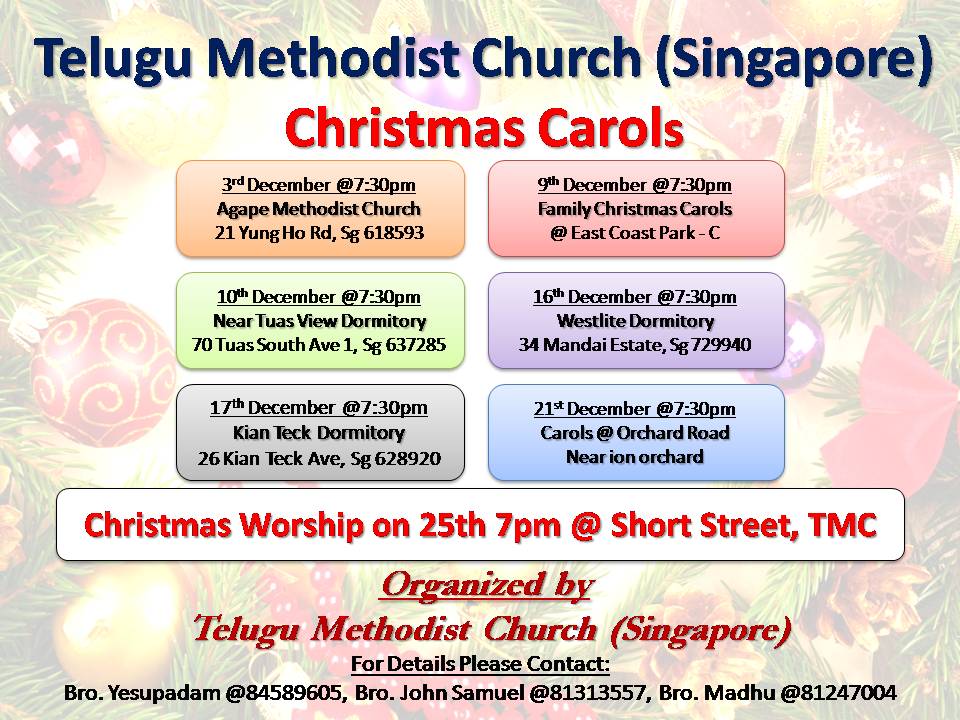 Event-SGTMC Picnic at ECP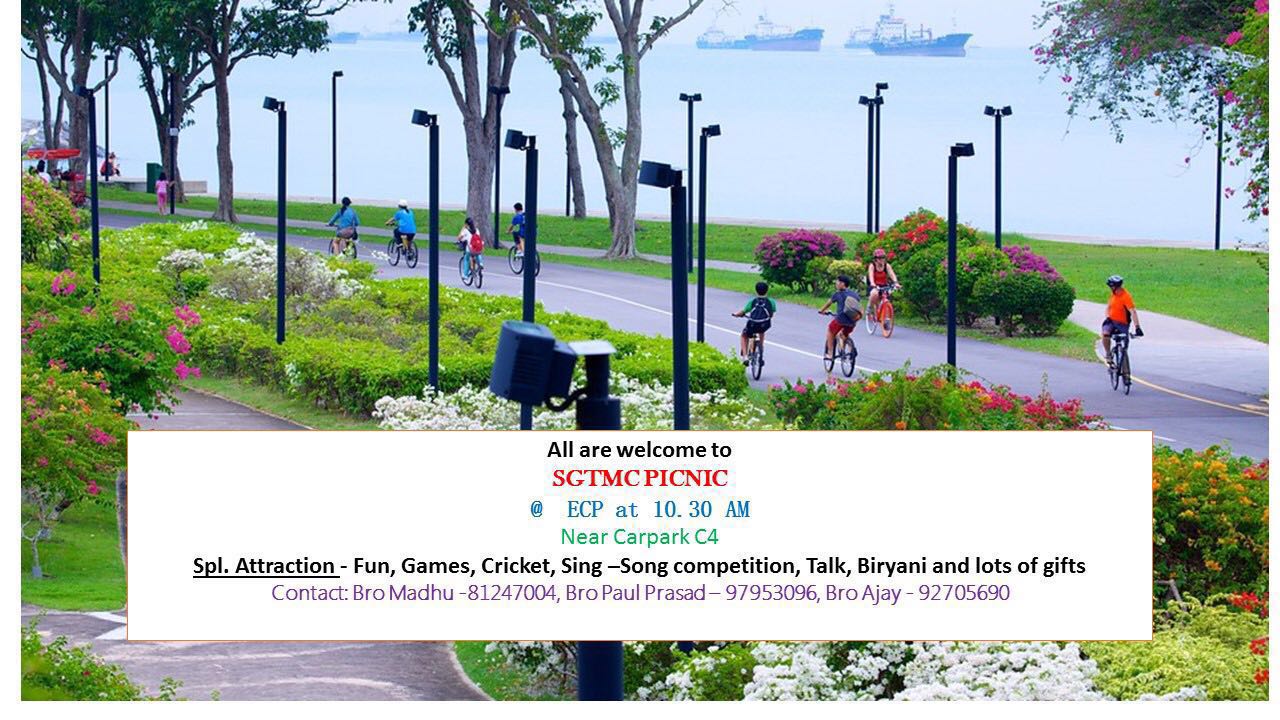 8th ANNIVERSARY AND CARNIVAL
Carnival

Anniversary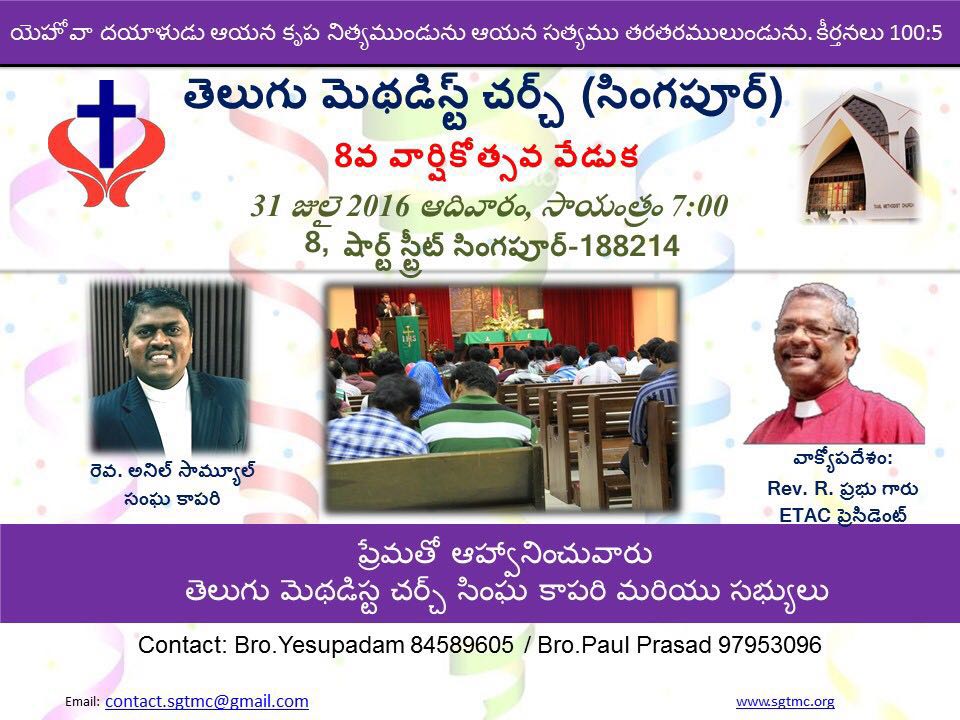 CELL GROUP SERVICE
SEVA Group Calendar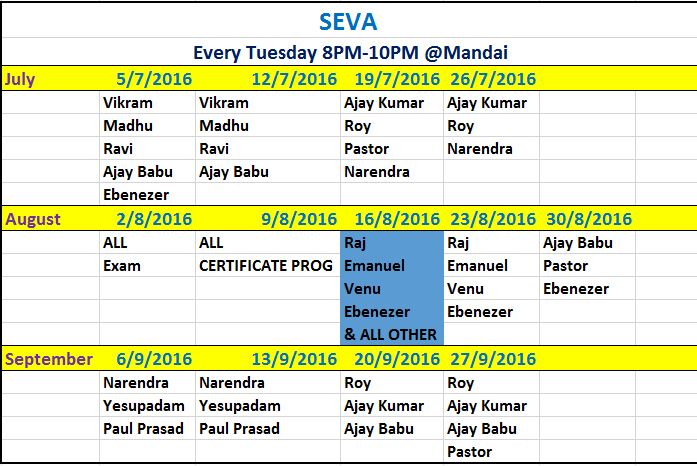 ---
WSCS Announcement
Bible Study is conducted every 2nd and 4th Sundays at 5.30 PM at our Church premises.
SUNDAY SERVICE
Sunday Service at 7 PM
Sunday School at 7.30 PM
Place: Tamil Methodist Church, 8 Short Street, Singapore (188214)
Fellowship meal follows after the Sunday service
Fasting Prayer every 2nd Tuesday at 8 PM
At Tamil Methodist Church, 8 Short Street, Singapore (188214)
PRAYER SUPPORT
For prayer help and/or church info, please reach us at 86117374
Email: contact.sgtmc@gmail.com
Website: www.sgtmc.org